Hi, thanks for visiting my website!
24 Jul 21:
Ballstomper will be playing our first post-lockdown show Sunday Aug 22, at Cactus Club in Milwaukee, with flowers*, Maat Mons, and Curbsitter. Doors at 7, no cover. Flyer by the one and only flowers*: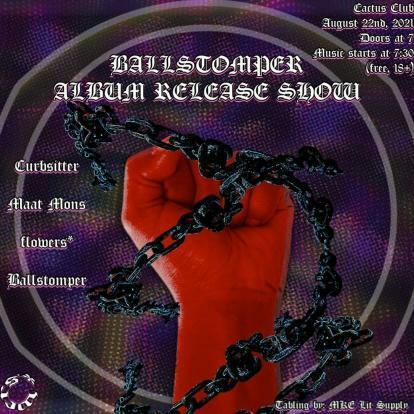 9 Jul 21:
Tapes are ready now! Get em from our bandcamp page before they sell out!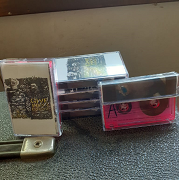 24 Jun 21:
Give Piss a Chance out now on bandcamp and soulseek! The tapes are a bit delayed due to last-minute technical difficulties but we will be able to start shipping all orders out July 9.
17 Jun 21:
Give Piss a Chance will be released June 24th under the full moon. Pre-orders, tapes, t-shirts available now! 100% of digital sales is donated to Butterfly Collective. Listen to the single "Weekend Warrior":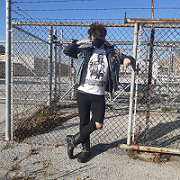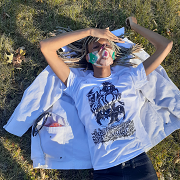 14 Feb 21:
Ballstomper is in the "studio"! Right now we're about halfway done recording our first full-length album, which will be titled "Give Piss a Chance". Coming to Bandcamp spring 2021.